What's new?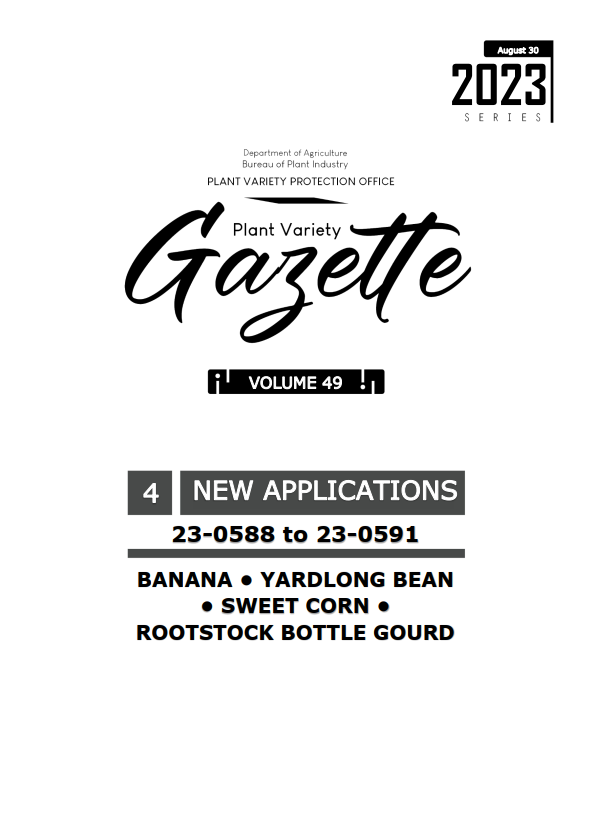 The new Plant Variety Gazette is now available for download. Please visit the Plant Variety Gazettes page or click the link below to download the Plant Variety Gazette Volume 49.
download file
External Links
Search Protected Varieties
Administrative Orders/Circulars
Administrative Order No. 12
Fees and Related Charges of the Plant Variety Protection Offices.
download file